Excavating Contractor in Dickinson County, KS
Since 1956, Boyd Excavating, Inc. has provided customers with exceptional service and quality workmanship, helping to prepare residential and commercial sites for development. Call us for excavation, demolition, trucking, septic and utility installation, foundation work and much more. No job is too big or small for our experienced, knowledgeable team to complete! Contact us today to schedule a free consultation.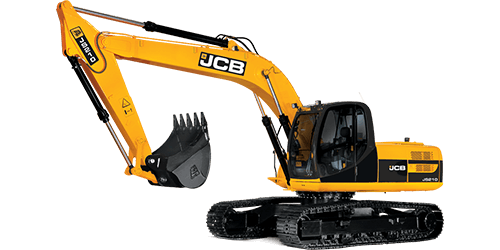 EXCAVATION EXPERTS
No job is too big or small for our team. We've handled highly-detailed residential projects, as well as large-scale commercial ones—all with superior results.
We offer free consultations for all excavation, demolition and septic projects. Let's walk through the scope of your project together, so you know costs and logistics upfront.
Learn More
Delivering Complete Excavation and Demolition Services
Every great development starts with thorough site preparation. Whether you've got an existing structure that needs to come down, buried utilities that need to come up or just need earthmoving and haulage services to get things in order, Boyd Excavating, Inc. is up for the job. As the leading local excavating contractors in Dickinson County, KS, our experience and fleet of equipment is exactly what your project needs to build a foundation for success.
Our abilities as an excavation and demolition contractor in Dickinson County, KS extend to both residential and commercial properties. We're at home working in cramped, confined spaces, as well as on massive developments that require complex site logistics. Our focus is always on doing the job properly and safely, and we settle for nothing less than excellent results. We don't leave until the demolition, excavation, trucking and other site prep services are done to their fullest.
Get Your Project Off the Ground
Whatever your development project needs to move forward, we're ready to deliver it. Contact us today for excavation, demolition, trucking, septic and utility installation, and more.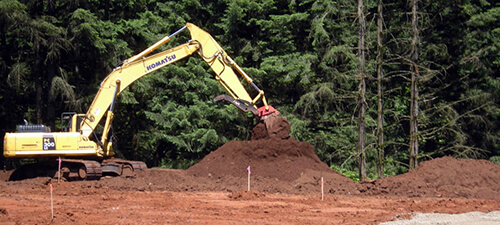 DEPENDABLE EXCAVATION, PROVIDED BY EXPERIENCED PROFESSIONALS
With decades of experience and a sprawling portfolio of projects behind us, we set ourselves from other contractors in the peripheral services we offer. As utility contractors in Dickinson County, KS, we can trench-in electrical, water and sewer, and we also have the capacity to install septic tanks and systems. We're even equipped to deliver essential services like basement and foundation construction services.
Contact our team today if your site needs to be prepped by professionals who put the utmost emphasis on excellence.
We've been a family-owned and -operated business since 1956. Currently, we're run by a father and son team that's totally dedicated to quality and satisfaction.
We strive to be an active part of our local communities. We're a member of the Better Business Bureau (BBB) and the Abilene Chamber of Commerce.
Our business is completely licensed, bonded and insured, and we have all of the equipment to tackle your project safely and thoroughly.
Locally -Owned & -Operated
Proudly providing over 50 years of experience in excavation, demolition, and other services to Dickinson County, KS and the following areas:
Abilene, KS
Enterprise, KS
Talmage, KS
Solomon, KS
Chapman, KS
Woodbine, KS
Hope, KS
New Cambria, KS
Longford, KS
Wakefield, KS
Bennington, KS
Saline County, KS
Clay County, KS
Ottawa County, KS
Marion County, KS
Morris County, KS
Geary County, KS
Riley County, KS
McPherson County, KS
Cloud County, KS